Better Off Inside sets up big social events like team trivia, game nights, happy hours, book clubs, etc - all virtually.
So what does that mean?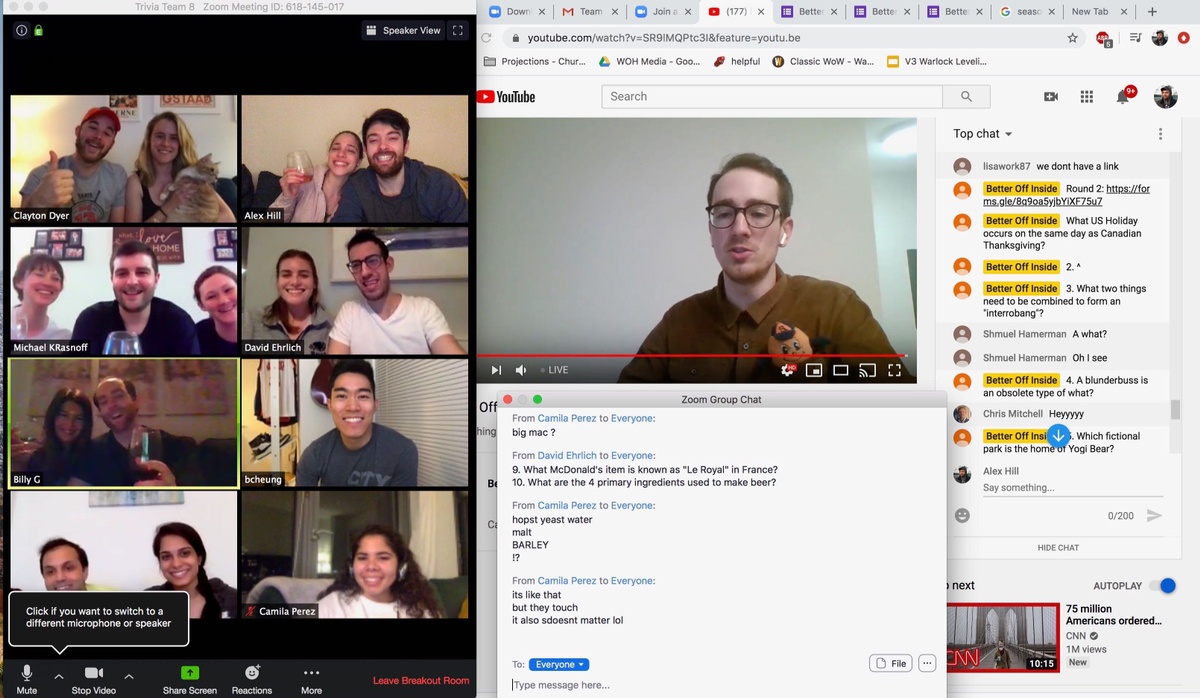 Example: Team Trivia
Instead of heading to your local bar with some friends to join a trivia night, we set it up so you can still play with your friends, but do it while staying at home.
All you need is a laptop or smartphone so you can join the video chatroom with your friends, then you can tune in to the livestream, and play against thousands of other fun teams - again, all without leaving your home. That way, you can hang out with friends and family (even if they're in a different state or country), and still have the sense of connection and community that can sometimes be a little tougher to achieve staying inside.
Meet New People
But it's also a great way to meet new people, even if you're joining solo, as a couple, or as a small group. For game nights, virtual happy hours, book clubs, etc - you can join and meet fun new people in your city, and then when lockdowns are over, you'll have a whole new friend group to join fun activities with.
So - how do you join?
It's pretty simple. Just click on "Join" on betteroffinside.com or on "Sign Up" at the top. Create an account, check out the events, and register for one. It takes under a minute. Then you'll get a weekly email with all the different games and activities. If you want to join one, it's as easy as that!
Any other questions?
Any additional questions? Email [email protected] and we'll help you out!
See you soon hopefully!